By: Paige Butler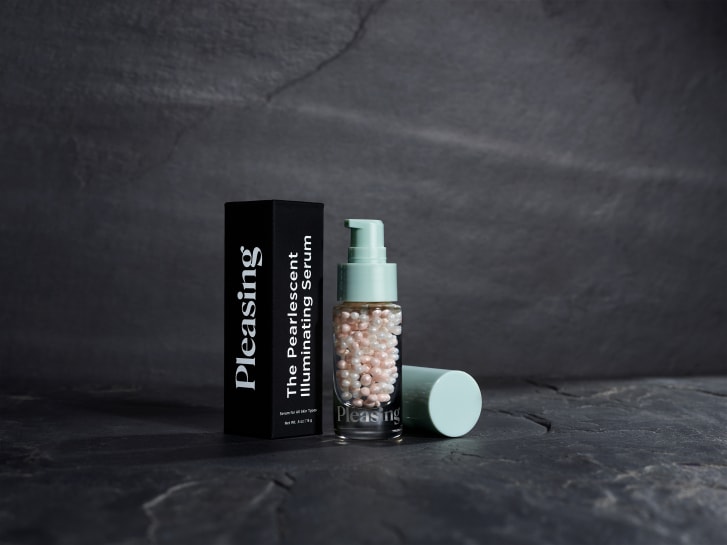 Harry Styles was suspected to have a large announcement after the private celebrity started following a new account, @Pleasing, on Instagram and Tiktok. After completing the detective work fans suspected that this account was created for a new project of Harry's. Soon after, the account started posting teasers in all black and white with the curiosity provoking caption, "Find. Your. Pleasing." 
A day later the comment sections of the new post, naming Harry Styles the founder of Pleasing, were flooded with excited fans. In later additions, product promotions were released, dropping the full cosmetic line. The collection includes 4 nail polishes, an illuminating face serum, and an additional lip/eye serum.
Styles has been no stranger to showing his feminine side and excited fans when dropping the new gender neutral products. A pop up shop opened the day of the drop in LA where some eager fans were able to get their hands on the line early.
Pleasing has promised to always "Do Better," they say in a statement, "We have partnered with Nest, a nonprofit 501(c)(3) supporting the responsible growth and creative engagement of the artisan & maker economy to build a world of greater gender equity and economic inclusion. Through programs that support the wellbeing of artisans both in the United States and globally, Nest is bringing radical transparency and opportunity to the informal handworker economy"
All pleasing products are animal cruelty free, gluten free, and vegan. They also promise clean products that are ethically sourced and produced. The brand thought long and hard about how to make their website and products available to all. They announced their commitment to
"making [their] webstore accessible for people with disabilities. [They] are continually improving the user experience for everyone and applying the relevant accessibility standards.
It was suggested that more is to come from the brand and the first drop is only the start. As the products roll out reviews and ratings will follow but nonetheless, fans and influencers alike are nothing short of ecstatic about what is yet to arrive.