By Dylan Greenwell

Fall is a well liked season. There's Halloween and Thanksgiving, pumpkin patches and haunted houses to look forward to. Sometimes there's so many places to go and so many ideas that people have to do during the fall so, here's five things that you can check off your fall bucket list this year.

1. Pumpkin Patch and Corn
Picking out pumpkins to carve and wandering around a big corn maze is one of the most popular activities to do in the fall. It's easy to spend hours at a pumpkin patch. Taking pictures, getting food and grabbing some hot apple cider. Some places even have hay mazes, petting zoos, and hayrides. Some good Bay Area pumpkin patches include; Arata's Pumpkin Farm (Half Moon Bay), Petaluma Pumpkin Patch, Joan's Farm and Pumpkin Patch (Livermore), G&M Farms (Livermore), and Clancy's Pumpkin Patch (San Francisco).

2. Apple Picking
Apple picking is a fun and safe activity for kids, families and friends to do. If you love to bake, the apples you pick can easily be turned into a dessert. Clearview Orchards in Watsonville is a great place to go. There is no reservation necessary and they are also known for their local honey, dried lavender, apple juice, and freshly baked apple turnovers.

3. San Francisco Fall Cider Fest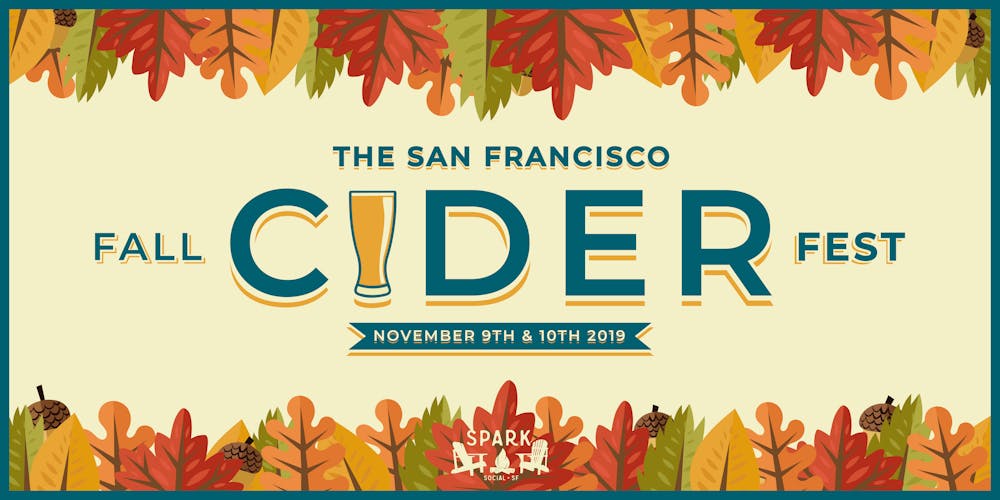 The San Francisco Fall Cider Fest is held on November 9th at the SPARK Social SF, known as being the food truck, beer, and community gathering place. The event is held from 12-5 pm and general admission is $5 and it's all ages. Dogs are also allowed everywhere but the cider pouring areas. There's live music, fire pits, food trucks, and corn hole. Water is poured the last hour of the event.
4. Visit the Winchester Mystery House
In San Jose, the Winchester Mystery House is known for its haunted rooms and twisting hallways. You can take a 1 hour and 5 min tour that costs $39 for adults (13+) and $20 for children (6-12).
5. See Harry Potter and the Cursed Child at the Curran Theater
From October 23, 2019- May 17th 2020, Harry Potter and the Cursed Child will be playing at the Curran Theater in San Francisco. Though it's playing for a while, it's the perfect play to see in the fall.