By: PENNY MACIAS
Just like many things in life, history repeats itself. That saying applies to almost everything, including fashion. Most of the trends we see all over our Instagram feed are heavily influenced and inspired by looks in the '90s; for example wearing baggy jeans and even tie-dye."Typically, trends are on a 20-year cycle before their first reappearance, which means that late '90s and early 2000s fashion moments will continue to pop up," Samantha Brown, a New York-based celebrity stylist explained. So, here's a brief rundown on some '90s fashion trends that are becoming popular today.
Grunge
One of the most iconic fashion movements of the '90s is the 'grunge' look, which consisted of plaid flannel shirts, combat boots, Doc Martens, and high top sneakers. This style arose after bands like Nirvana, Pearl Jam, and Soundgarden rose to popularity. Though this style hit its peak in popularity almost 30 years ago, many designers still take inspiration from it, and eventually made its way onto the pages of Vogue thanks to designers such as Armani, Dolce & Gabbana, and Calvin Klein. Many popular shows had their own adaptations of the 'grunge' look, like Friends and The Fresh Prince of Bel Air. James Truman, the chief editor of the Details Magazine for young men in 1992 had defined Grunge as, "To me the thing about Grunge is it's not anti-fashion, it's unfashion. Grunge is about not making a statement, which is why it's crazy for it to become a fashion statement." Even though this style stood in opposition to the fashion industry at first, it ended up becoming very popular and even relevant today!
Modern Preppy
The films Clueless and Saved by the Bell paved the way for another popular look: modern preppy. For women, this meant plaid or tartan skirts, cardigans, and knee high boots. For men, khakis, button up shirts, and sweaters. These items have made their way back into fashion, along with mary jane shoes and polo shirts. The late '90s had brought back this preppy style but with a twist, with Britney Spears in her music video "Baby One More Time" wearing a preppy school uniform. Plus, with the grunge look being equally as popular, you can argue that there were preppy elements involved with all the plaid and knotting shirts at the waist. Now, this style has returned and made frequent shows at the Fall 2020 fashion week. Shows such as Chloé and Michael Kors featured mid-length skirt suits, and Dior included ties and lots of plaid.
Hip-Hop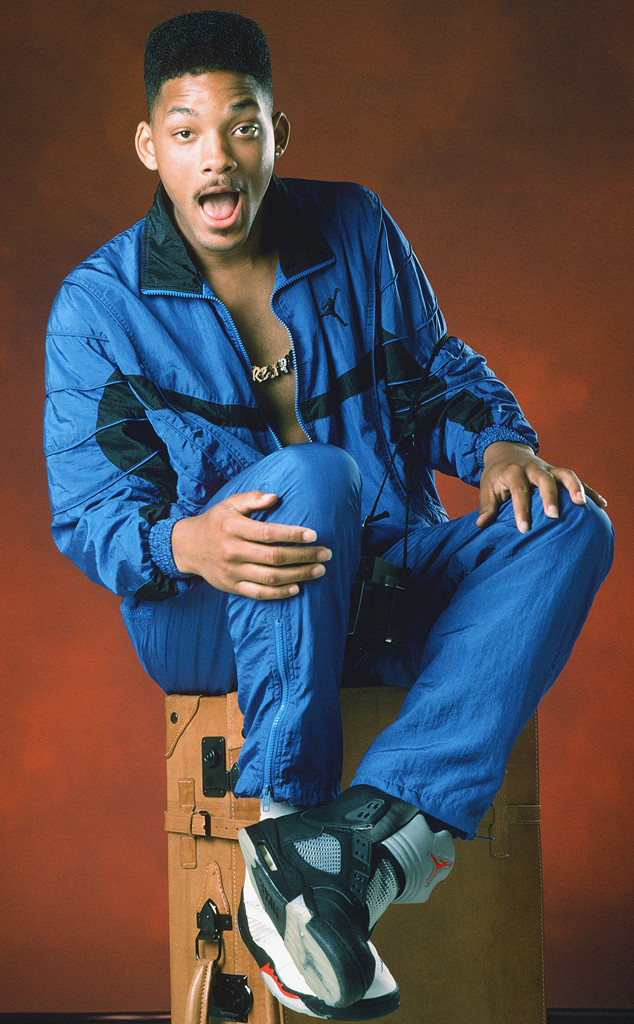 '90s hip-hop fashion has been an inspiration to many big brands today, such as Supreme, whose brand is largely built on the legacy of '90s street fashion. Beyond just brands, this era is known for driving many of the uprising trends. There's many honorable mentions, but here are a few.
Bucket hats were popular in the rap scene of fashion, and in the past they were seen on members of Wu-Tang Clan and EPMD. However, you may see them regularly on new musical sensations such as Tyler, the Creator and A$AP Ferg. CR Fashion Book writes that "depending how you rock your bucket, it can communicate casual cool (fishing-lure floppy) or untouchable excess (Gucci bucket glam)." Bucket hats are bouncing back into the fashion scene bigger and better than ever, and they are even a staple on the runway!
Track suits were the next sport-inspired trend to infiltrate street style. These were seen on teens, boy bands, suburban moms and the Fresh Prince of Bel Air. Comfort remained top priority, as well as oversized silhouettes. High-end designers make luxury tracksuits with labels like Gucci and Versace. Aside from just hiphop, tracksuits were seen on Paris Hilton and Britney Spears, who made velvet tracksuits an iconic symbol of the late '90s.
As you can see, many of the fashion trends we see today are influenced by trends from the past. So, the next time you're looking for something to wear, try looking at old trends to see what will start to become popular again!