By: Jovillene Datu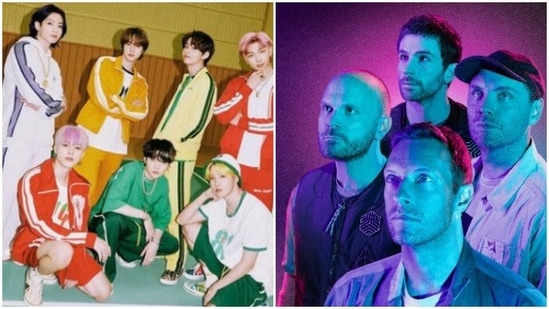 Big Hit entertainment confirmed Coldplay's collaboration with BTS for their new single: 'My Universe.' The track, produced by Martin, Coldplay, and BTS, is set to release on September 24th, 2021. Both groups made an announcement on social media about the collaboration, and within minutes, fans flooded their feed with excitement over a Rock and K-pop collaboration.
The British boy band consists of 5 members, Chris Martin, Guy Berryman, Willchampion, Phil Harvet, and Jonny Buckland. The group has been active since 1996, selling more than 100 million album copies worldwide. They are known for their Grammy Award-winning song 'Clocks', and hit single 'Speed of Sound'. The groups sound is influenced by a "number of past and current musicians." 
BTS, or Bangtan Boys, consists of 7 members, all from Korea, their names are Namjoon, Jin, Suga, J-hope, Taehyung, Jimin, and Jungkook. They debuted in 2013, with their first album 'No Dream,' which received over 200 million views. 'Map of the Soul:7' is their best selling album internationally, with over 4.5 millions copies sold. BTS has collaborated with a multitude of artists, including Nicki Minaj, Megan Thee Stallion, and Juice World.
It's unclear how the two bands met, however, they both have similar interests. During an interview, prior to BTS's Performance at the Wendy Stadium, member Taeyhung expressed that he wanted to collaborate with Coldplay saying, "for a long time, I have loved Coldplay." This gave a spark of hope for both fandoms. Soon after, BTS produced a cover of the song "Fix You," by Coldplay, and received much praise from Coldplay. On September 14th, Coldplay uploaded a Tik Tok of them in the studio with BTS, recording their upcoming single. Fans were shocked when the news broke, and within a few minutes, track pre-orders were sold out.
The single will be released with two versions, one in Korean and one in English. On top of that, BTS and Coldplay will also release a documentary and an acoustic version of the single. A lyric video and a music video will also be put out, however no specific date has been set for these releases.