By: Yzora Lopez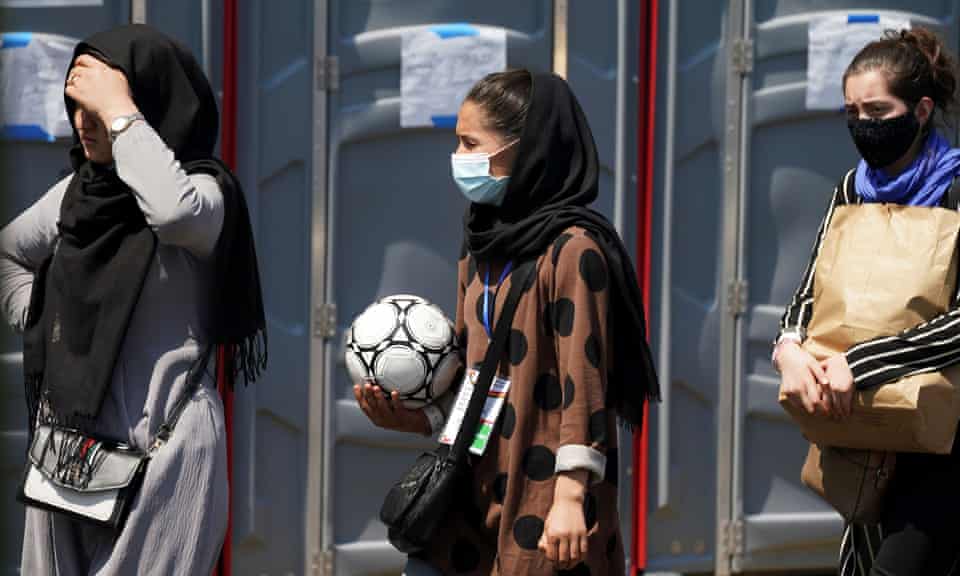 Members of an Afghan women's youth development soccer team were flown out to Britain early Thursday Nov. 18th with the help of reality star Kim Kardashian, Rabbi Moshe Margaretten, and a U.K. soccer team.
The plane consisted of 30 teenage players and their families, with a total of 130 passengers. The players and their families were ordered to spend 10 days in quarantine before starting their new life in Britain. Reality star Kim Kardsahian and her clothing brand, Skims, chartered the flight.
Margaretten stated that, "An hour later, after the Zoom call, I got a text message that Kim wants to fund the entire flight."
According to Khalida Popal, a former captain of Afghanistan's National Women's Team, "The Afghan female footballers are well-known figures in the country who opposed their activism and wanted to stop their sport and educational activities."
In mid August, the Taliban had seized control as the U.S. and Western allies had withdrawn forces.
Girls had been directed to stay away from school and work.
According to an article by CNN, Narges Mayelli, a 19 year old defender said, "They are like a nightmare for my generation. They took over all of our country in one night. And after that night, we were able to see the Taliban on the streets. They were cruel. They didn't have mercy for anyone."
Playing sports as a woman is seen as a political act of defiance against the Taliban when in power.
Chairman of the soccer club, Andrea Radrizanni stated in a tweet, "Today they flew to UK. Proud to be part of the team to make this real. Let's dream one day they will play in Leeds United FC."